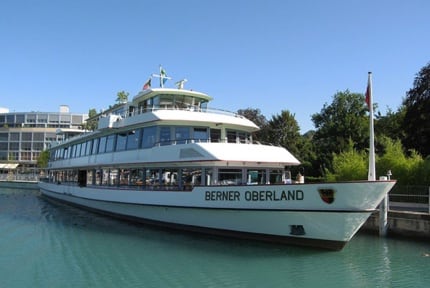 Thunersee: Cruise Boats
Category:
Ships
Location:
Source:
youtube.com
The stunning Thunersee region of Switzerland is home to impossibly blue lakes and rivers that wind between walls of greenery, quaint villages, and soaring mountains. Pleasure boat cruises are a popular tourist attraction and pastime in this area, and you can enjoy it all from the comfort of your home with this live feed. Positioned on the upper deck of the MS Berner Oberland, you can enjoy the majestic beauty of Switzerland as the modern cruiseliner cuts through the water.
This high definition feed is available day and night and follows the MS Berner Oberland as it cruises through lakes and rivers and makes stops at different locations. In the evening, the camera switches to night mode as the boat docks for the evening. You can rewind the feed up to twelve hours to watch the day pass on the water.