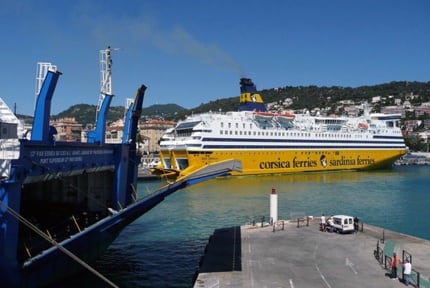 Port of L'Ile-Rousse
Category:
Ships
Location:
Source:
ilerousse.port.fr
Located on the northwest coast of Corsica, I'ile-Rousse gets its name from the red rock veins that run through the bay. Now a popular seaside resort, l'ile Rousse has an impressive port built into a jagged rocky outcrop of stone. Reached by a roadway extending from the mainland, the Port of L'Ile-Rousse welcomes large cruise ships and four ferry lines to its docks. Available night and day, Port of L'Ile-Rousse has three webcams trained on its impressive commercial pier.
Cam 1
Many ferry lines dock at Port of L'Ile-Rousse, and this first feed will allow you to watch all four as passengers embark and disembark. Pointed out over the waiting area for the loading vehicles, this camera also allows you to see the rugged coastline of L'ile Rousse beyond the bay.