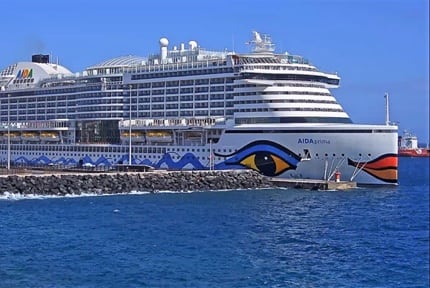 Lanzarote Cruise Ships Dock
Category:
Transport
Location:
Source:
lanzarotewebcam.com
On the northernmost tip of the Canary Islands is Lanzarote. While still small compared to many places, at 37-miles long, Lanzarote is the fourth largest island in the canaries and has 150,000 full-time inhabitants. With an arid climate and temperatures ranging between 21°C and 29°C, Lanzarote is an ideal vacation spot that sees many cruise ships each year, unloading thousands of passengers for day trips around the island.
Streaming live day and night, this webcam provides you with a live view of the Lanzarote cruise ship dock as ships come to visit the island and unload passengers. During the evening hours, the lights on the dock come up and reflect on the water. During the day, you can see what cruise ships are docked and what the weather is offering visitors to the lovely island of Lanzarote.