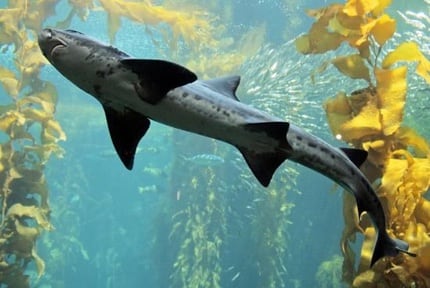 Monterey Bay Aquarium: Kelp Forest
Category:
Aquariums
Location:
Source:
montereybayaquarium.org
When you think of the word forest, the last place you think to find one is in the sea. At Monterey Bay, they have simulated an oceanic forest for the public to view known as the Kelp Forest and it is one of the finest underwater forest available for observation. Sitting at 28 feet in depth it is the tallest aquarium in the world and is filled with various species of fish and sharks.
This live camera gives you the best view of this marvel allowing you to observe the leopard sharks, sardines, wolf-eels, and numerous other fish species roam around in this watery forest. This streaming feed is available 24 hours a day, 7 days a week, but best viewing is during daylight hours as visibility is poor at night.