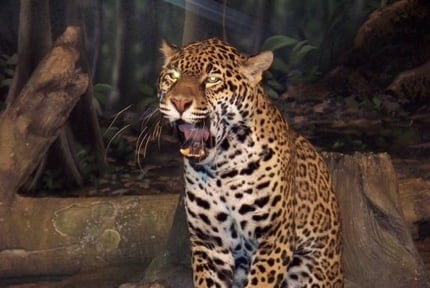 Milwaukee Zoo: Jaguars
Category:
Animals
Location:
Source:
zooview.tv
Why deal with a crowd of people just to see one of Milwaukee Zoo's most popular exhibits when you can do it from the comfort of your own home. With this live feed, you can do just that. Jaguars are one of Africa's most intriguing and noble creatures. Considered a mystical creature by many tribes, the symbol of the Jaguar was commonly used by shamans throughout the country in many of their rituals and ceremonies. Many tribal chiefs wore the pelt of a Jaguar as a symbol of their station or kept one as a pet.
The camera overlooks the interior of the Jaguar enclosure giving you a grand view of the Jaguars. Watch as the Jaguars laze around in their sleeping quarters and because it is focused through the viewing glass, you can watch them not only interact with each other but with the patrons as well. Best viewing is during the day but there is some visibility at night also.