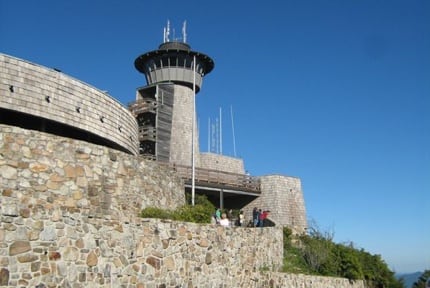 Brasstown Bald Mountain
Category:
Mountains
Location:
Source:
fs.usda.gov
Located in the Appalachian Mountains in Blairsville, Georgia, the Brasstown Bald Mountain is a dunite and soapstone mountain overlooking the beautiful blue ridge mountain area of northeast Georgia. Originally named Enotah by the Cherokee Indians, this mountain spans between Blairsville, Georgia and Brasstown, North Carolina.
North Cam
The North camera moves at an 180 angle scanning the northern area giving you a beautiful view of the mountainside. You get a vision of lush green forest of the Chattahoochee National Forest. In the distance, you can view the South Carolina town of Brasstown.