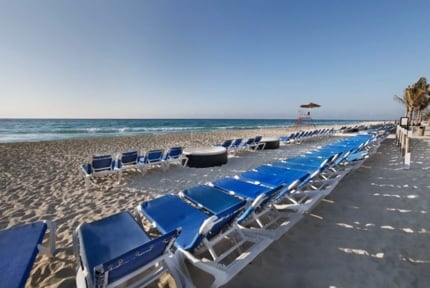 Playa del Carmen Beaches
Category:
Beaches
Location:
Source:
youtube.com
The gorgeous coastal resort town of Playa Del Carmen is a popular tourist destination in the Riviera Maya. Full of white sand beaches, turquoise waters, and luxurious hotels, it's no wonder that Playa del Carmen receives around 17 million visitors each year! If you can't be there in person, two sister resorts side-by-side on the Playa Del Carmen beach offer you live views of the clear waters and white sand from their webcams.
Viva Wyndham Maya Cam
Perched atop the Viva Wyndham Maya resort, this live-only stream looks out over the beautiful beach of Playa Del Carmen. You can see the palm trees swaying over the loungers while boats race past.