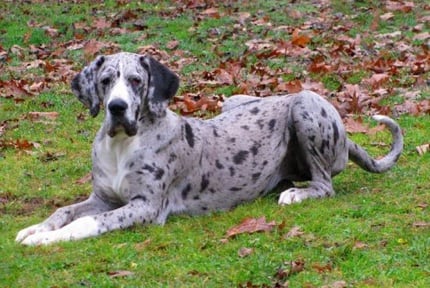 Service Dog Project, Ipswitch
Category:
Animals
Location:
USA
Ipswitch
Source:
explore.org
More than 100 Great Danes have been donated by the Service Dog Project to help aid those with limited mobility. The dogs are specifically trained to assist with daily living task such as walking, fetching things, or getting help in emergencies, just to name a few.
Puppy Hill Cam
This camera faces the puppy cages where you can see the new recruits for the project. Watch them being, well, puppies. Horsing around and having fun within their little enclosures.
Arena Cam
The arena camera covers where their training takes place. Filled with all the obstacles that they will be required to aid their human companions with, it is a great setting for the dogs to really understand and learn their functions. You can also watch them play and have fun in this live feed when their handlers are not around.
Indoor Cam
This camera switches around in the indoor puppy cages where the puppies in training sleep and eat. You can watch how their handlers interact with them and even watch them having a little fun.
Outdoor Cam
The outdoor camera covers the outdoor area where the handlers and the dogs move about enjoying a little fresh air. One thing you will notice is that there is always some around in the compound. The dogs are never left alone, even at night.
Nursery Cam
The nursery cam is set up so that you can watch the newborn pups as they nurse and grow. Filled with all sorts of goodies for them to get into, it is a part of the training process. Teaching them the proper behavior for living with their human companions.
All cameras are available 24 hours a day, 7 days a week and viewability is just as good during the night as it is during the day.