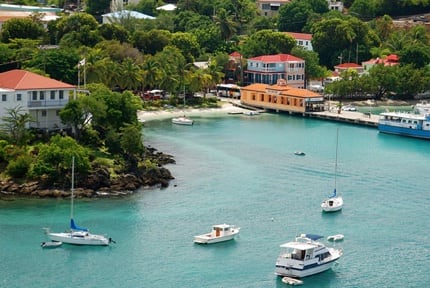 Saint John Beaches
Category:
Water
Location:
Source:
greatexpectationsusvi.com
The immeasurable beauty of St. John in the US Virgin Islands is captured in four live feeds of the island that are so high definition; you'll feel like you can step through them and into the tropical air. Provided by Great Expectations–a rental villa on the island of St. John–you will be able to enjoy the sights on and around the island as you plan your next tropical getaway.
Cruz Bay Ferry Dock
See locals and vacationers as they arrive via the ferry dock in Cruz Bay. Providing you with live views of the dock and the bay, this high definition feed runs day and night and lets you enjoy the east view of Cruz Bay and the ferry arriving on an hourly basis.