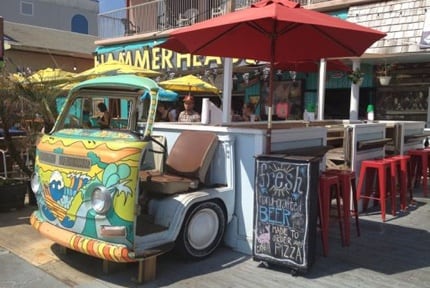 Backshore Brewing Company Bar
Category:
Bars
Location:
Source:
backshorebrew.com
Think of yourself as a beer connoisseur? Then Backshore Brewing Company is the place to be. Established since 2013, Backshore has been serving fresh made beer in assorted flavors, delicious food, and even moonshine mixed drinks. Located in Ocean City Maryland, this is definitely a beer lover's dream.
Watch the magic happen in this live video stream of the brewing station. The camera is overlooking the main brewing station is located and shows a great view of the beer techs brewing the beers for the day. This webcam is best viewed during business hours, there is not much action going on outside of that.