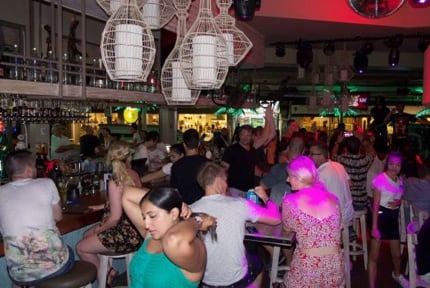 The Palms Bar and Grill
Category:
Bars
Location:
Source:
youtube.com
Join the party at The Palms Bar & Grill in Chaweng with this live feed. The Palms Bar & Grill is at the heart of Chaweng's party central and offers three floors of dining and live entertainment. From the ground floor level, you'll be able to look out on the streetscape over the heads of the crowd. You'll be able to listen to the band and watch the lights flash as the crowd enjoys themselves.
This live feed is hosted by SamuiWebcam and is available 24/7. You can follow the party as the night starts; the crowd swells and then winds down in the early hours of the morning. This high definition webcam offers both audio and visual, so you will be able to hear the band and gauge the crowd. Use this webcam as a way to figure out what bar you'll be hitting that night, or to join the party remotely. Missed the show? You can rewind the feed up to twelve hours to see how things were the night before.