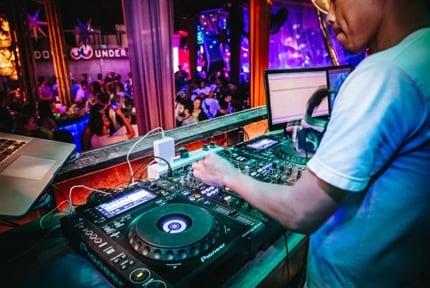 Sweet Soul Cafe
Category:
Bars
Location:
Source:
thegreenmangoclub.com
Two webcams give curious viewers the chance to see (and hear) Koh Samui's famous nightlife in action. Available 24 hours a day, 7 days a week, these two streams are definitely more active when the sun goes down! Watch the party unfold at the Sweet Soul Café in Koh Samui and spill out into the street from these street-view cams. The neon lights of the narrow alleyways between the bars will let you see clearly how busy the club is, the weather, and the crowd.
Cam 1
The first webcam shows a crystal-clear shot of the street between the Sweet Soul Café and Galaxy Cabaret. This camera gives you long shot of the open street and the glittering lights of the club, as well as any passers-by and partygoers that have ended up in the shot.