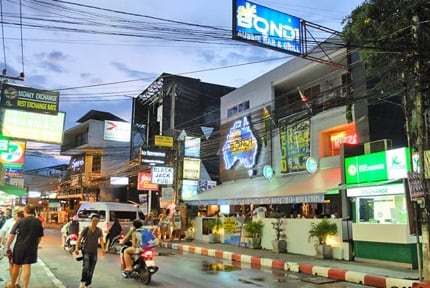 Chaweng: Bondi Hotel
Category:
Cities
Location:
Source:
bondihotelsamui.com
Located at the entry to Soi Green Mango and within a stone's throw of the beach, the Bondi Hotel webcam offers you a live street view of locals and tourists alike. Known for its gorgeous beaches, temples, and nightlife, there is never a dull moment on the island of Koh Samui. Whether you're planning a visit to Bondi Hotel or just curious, the Bondi Hotel webcam will let you virtually visit this famous Thai island.
Available in 4K, this ultra high-res webcam is the first of its kind in Thailand. One of 20 different streams offered by SamuiWebcam, this webcam offers you a static view of the street and sidewalks in front of the Bondi Hotel. Day or night, you will have a crystal clear image and live audio of the street and people.