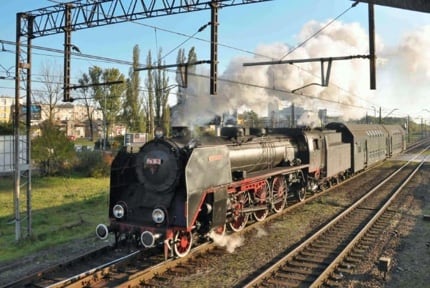 Wolsztyn Steam Train Depot
Category:
Trains
Location:
Source:
youtube.com
Calling all rail buffs! The Wolsztyn Steam Train Depot located in Wolsztyn, Poland is one of the most unique, well-preserved steam engine depots in all of Europe. Constructed in the early 1900s, it houses a water tower, station hall, and roundhouse that have all been meticulously restored to their former glory. Apart from the buildings, the Wolsztyn Steam Train Depot also has an extensive collection of technical and rescue equipment over a century old that is still in perfect working condition. The depot has many functioning steam engines, including the Piękna Helena, a 1937 Pm36-2 locomotive that was the fastest of its kind when it was put on the rails.
Cam 1
Offering a live view of the station's exit tracks, this high definition camera provides you with a live view of the depot's steam engines as they await departure from the depot. Rewind the feed up to 12 hours to see the sunrise and steam start pouring from the locomotive stacks as the trains chug past.