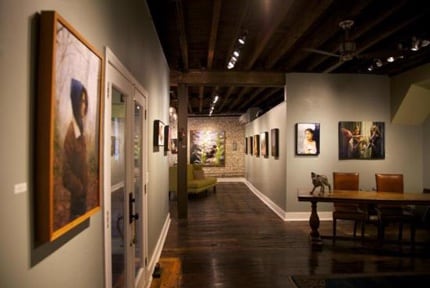 Robert Lange Studios Art Gallery
Category:
Other
Location:
USA
Charleston
Source:
robertlangestudios.com
View the beautiful art 24 hours a day, 7 days a week through these live streams. Watch as art enthusiast casually observe the amazing art pieces during business hours 11:00 AM to 5:00 PM, Monday thru Sunday. Observe some of the great art exhibits such as Embracing Impermanence by Michelle Jader or Vanishing Boundaries by Mia Bergeron & Sergio Lopez. Both cameras give you a sense of the activity of the studio and allow you to watch the different displays as they are presented to the public.
Exhibition Room Cam
The Exhibition Room covers the main exhibits in the art gallery. The camera covers some of the best pieces from various artist. Lighting is perfect in this area for 24-hour viewing and observation of the art.
The Upstairs Cam
Through the Upstairs camera, watch as visitors move about the area from piece to piece enjoying the artistic expressions. You have a clear view of the stairway and hall just before the art room in this camera. Know before you go how many others are currently visiting or just sit back and enjoy watching their expressions as they look at the art. Best viewing is during business hours of this area.