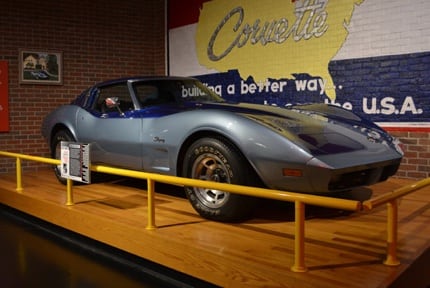 National Corvette Museum
Category:
Other
Location:
USA
Bowling Green
Source:
corvettemuseum.org
Does your heart pitter-patter at the sight of a Corvette. Presented to the world as a concept car in 1953 at the GM Motorama, the Chevrolet Corvette has become an American icon showing up in movies such as "James Bond" and used as the pace car 14 times in the Indianapolis 500 car races.
This amazing car can be viewed through its history from concept car to a sought-after sporty pleasure in these cameras throughout the museum. The museum is also equipped with educational programs, facility rentals, a fully stocked store, and activities for young and old alike.
Entrance
The entrance camera covers the main entrance to the museum.
Corvette Blvd
Corvette Blvd cam covers the shop and cafe area with a few amazing corvettes displayed.
Engineering
The engineering camera covers the area of the museum where the engines and mechanics of the corvettes can be viewed by onlookers. You don't get a full view of the vehicles, but you can see a little of the framework of the cars.
Nostalgia
If you have a love for the classics, the nostalgia camera is for you. This area is a view of some beautiful classic Corvettes to observe.
Racing
The racing camera is focused mainly towards a video screen that displays the corvettes on the track but you can see an engine next to the screen and two cars to the side of the area.