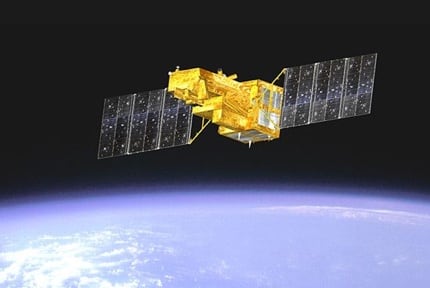 Ibuki Satellite
Category:
Other
Location:
Japan
Source:
satnavi.jaxa.jp
Get a glimpse of Earth from almost 700 km in the heavens from the Ibuki satellite as it orbits around the planet approximately every hour and a half. Launched in early 2009, Ibuki, also known as GOSAT (Greenhouse Gases Observing Satellite), was the first satellite with a primary role of monitoring the world's greenhouse emissions. This revolutionary mission is the brainchild of the Japan Aerospace Exploration Agency (JAXA).
Ibuki measures the concentrations of methane and carbon dioxide from over 56,000 pre-determined sites in the Earth's atmosphere. The greenhouse gas observation sensor and a cloud/aerosol sensor observe infrared wavelengths at extremely high resolutions. This information is shared with international scientific organizations NASA.
See first-hand the information collected that is helping scientists understand climate change and may allow us to formulate a plan to combat it in the future.