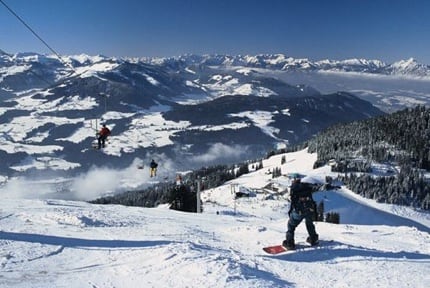 Austrian Ski Resorts
Category:
Mountains
Location:
Austria
Source:
ischgl.com
Silvretta Arena Ischgl-Samnaun, as this Austrian Sky Resort is called, is one of the largest and most popular ski resorts in the region. This resort is filled with great fun of all kinds, not just skiing, such as an exciting nightlife and regular music concerts by bands such as Elton John, Jon Bon Jovi, Pink, Alicia Keys, etc.
There are four webcams sitting on the top of the mountain above the main complex of the resort; Ischgl, Pardatschgl, Lermoos, and Obergurgl-Hochgurgl that cover this area giving you different views of the surrounding mountains. Each camera gives you a view of the ski slopes and lifts. You can watch concerts live streaming or enjoy watching the skiers and snowboarders as they fly down the mountainside while keeping up with the current weather conditions of the area. These camera's are available 24 hours a day, but the best time to view these amazing sites is during daylight hours.
Ischgl's camera is focused primarily on the staging area where music concerts are held. Pardatschgl overlooks a part of the mountain range with glimpses of the valley below and the resort main complex. Lermoos overlooks more of the mountain range and another part of the valley. Obergurgl-Hochgurgl is concentrated on the main ski lift area with images of the peaks and slopes above. These four cameras give you an amazing experience in the vastness of this incredible skiing wonderland.