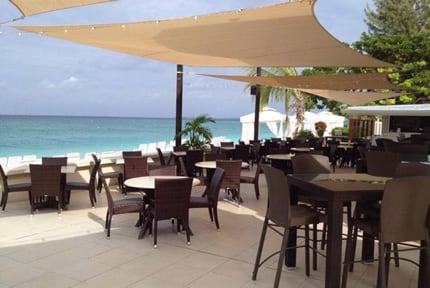 Royal Palms Beach Club
Category:
Bars
Location:
Source:
royalpalmscayman.com
Get as close to the beach as you can with these live feeds of the gorgeous Seven Mile Beach in Cayman Islands courtesy of the Royal Palms Beach Club. Seven Mile Beach is a stunning stretch of white sand and turquoise waters named the Ultimate Beaches in the region by Caribbean Travel + Life. The sprawling waterfront of Seven Mile Beach is publicly accessible, which means visitors can walk the entire length of the beach, regardless of your hotel.
Oceanfront Patio Cam
Sit back and relax with this live feed of the Royal Palms Beach Club' Oceanfront Patio. Watch guests enjoy drinks on the lovely patio while the Caribbean Sea glitters in the background.