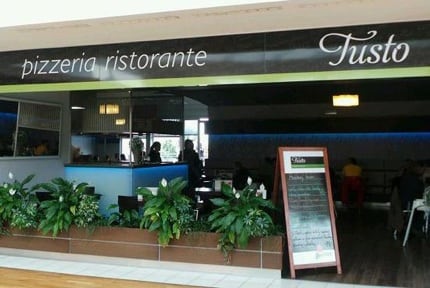 Tusto Pizzeria
Category:
Bars
Location:
Czech Republic
Modrice
Source:
titanium.tusto.cz
Tusto Pizzeria, a popular pizza and pasta restaurant in the city of Modrice in the Czech Republic. Have fun watching as the chiefs dance around in the kitchen making some of the best pizza and pasta dishes in Modrice through these three cameras. Best viewing is during their business hours of Monday – Thursday from 10:00 AM to 11:00 PM, Friday from 10:00 AM to 12:00 AM, Saturday from 11:00 AM to 12:00 AM, and Sunday from 11:00 AM to 11:00 PM.
Bar Cam
The bar camera covers the front line of the restaurant with shelves filled with ever drink you can think of. You are unable to see the patrons of the restaurant but the activities of the staff give a clear idea of the level of business they receive. Watch as the bartenders move about making drink after drink daily.
Kitchen 1 Cam
Kitchen 1 covers the pizza area. Watch as the pizza techs mold the dough and load the pizza with wholesome ingredients for the patrons. Each pizza is made by hand to order. If you're lucky, you may even get to see some of the more experienced pizza makers toss the dough in the air.
Kitchen 2 Cam
Kitchen 2 covers the rest of the kitchen where the vegetables are chopped and the pasta is made. You get a full view of the "prep" area as well as the ovens in this camera. There is never a dull moment while viewing this video.