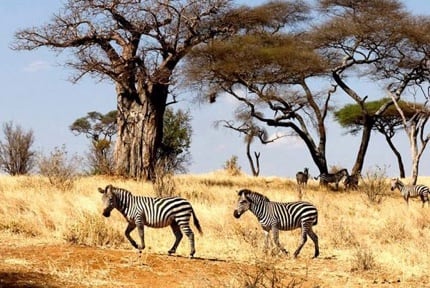 South Africa Wild
Category:
Animals
Location:
RSA
Sources:
africam.com
,
wildearth.tv
,
thearkkenya.com
Africa is one of the world's most romantically fantasized and intriguing places. Who has not dreamed of Africa? The multitude of landscapes, the exotic creatures, the simplicity of its people. Many of the greatest stories ever told took place in Africa. Africa is also believed the be the birthplace of man.
What better way is there to view such an amazing place other than through these webcams available here live 24 hours a day, 7 days a week. Some of the webcams come with audio so even if you can't see local wildlife, you may get a chance to hear them. Note: Some of the night views may be difficult to see and weather conditions may affect visibility at times.
Naledi Cam
Another popular drinking area for local wildlife, the Naledi camera rotates at 180 degrees showing the pool and the surrounding area. Keep your eyes peeled, you may see a zebra or jaguar take a quick drink.
Tembe Cam
A popular water hole for local wildlife, the Tembe waterhole is a great way to view the incredible beast first hand. This camera covers the entire pool with an amazing view of the treeline beyond. Giraffes and elephants tend to frequent this area.
Nkorho Pan
Brought to you live outside of the Nkorho Pan Lodge located in the Sabi Sands Private Game Reserve. This camera does a 360-degree rotation of the entire area giving you a better chance of seeing some of the local wildlife.
Idube Cam
This camera does a continuous 360-degree scan of the area around the waterhole giving you a great view of the scenery. Watch closely as wildlife frequent this area to get a drink.
Olifants River
This camera gives an amazing view of the Olifants River with a full view of the gorgeous scenery. This is a popular drinking hole for zebra, antelope, gazelle, and much more exotic wildlife.
Kwa Maritane
Located only a few hours from Johannesburg, the Kwa Maritane Cam covers a waterhole in the Pilanesberg National Park. You will notice that the camera moves randomly during the day, guests at the lodge nearby have access to the camera controls and tend to move the view. Giving you the advantage of seeing most of the area around the pool.