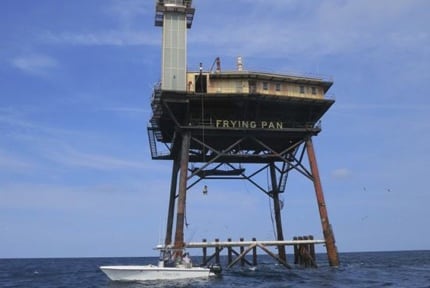 Cape Fear
Category:
Water
Location:
USA
Carolina
Source:
explore.org
Everyone has heard of the movie, but did you know that this place actually exist? Cape Fear is a scenic beauty on the South Eastern side of the United States in North Carolina. The name comes from the 1585 expedition of Sir Richard Grenville. As they were sailing towards Roanoke Island, they became embayed there. The crew were so fearful they would wreck, its name became Cape Fear.
Flying Pan
The ocean views of the first camera are spectacular giving you a sense of the awesomeness of it. Watch as the tides roll in from the deep towards this quiet little shore.
Ocean
The second camera gives you an amazing view of the what goes on beneath the waves. Watch as the local fish swim about without a care in the world, but watch out sharks roam these waters as well.
Sky Tower
This camera covers a wide view of the forest of North Carolina. The awe and beauty is more then words can say.