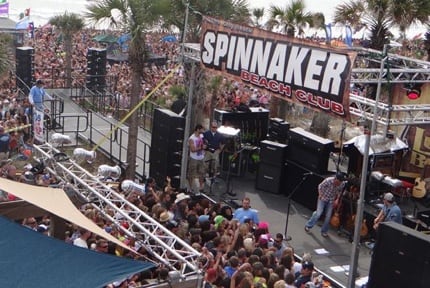 Spinnaker Beachside Restaurant
Category:
Bars
Location:
Source:
spinnakerbeachclub.com
Rated 4 out of 5 stars by Trip Advisor for great food beachside, Spinnaker Beachside Restaurant is a popular spot to eat, drink and listen to live music when visiting Panama City Beach in Florida.
Get a peek at Spinnaker Beachside Restaurant's amazing back yard through this rear facing camera overlooking the boardwalk and beautiful white sugar sands and emerald waters of Panama City Beach. Available day or night, check out the current weather conditions and beach congestion before visiting or just sit back in your own home and listen to the waves crashing against the shore.