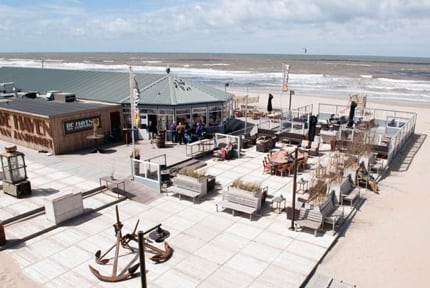 De Haven Beach Bar
Category:
Bars
Location:
Source:
dehavenvanzandvoort.nl
De Haven Beach Bar is located at the Port of Zandvoort in Amsterdam. Sitting right on the beach, the restaurant offers great food and a relaxing atmosphere. Enjoy the sound of the ocean water crashing against the shore while you dine on the best Dutch food Amsterdam has to offer.
This webcam gives a great view of the main dining area right on the beach. Watch as diners enjoy their meals surrounded by the warmth of the sun and smell of the salty air. A beautiful backdrop of the ocean water along with the surrounding sandy white beach can be seen in this live stream offering a relaxing scene to behold.