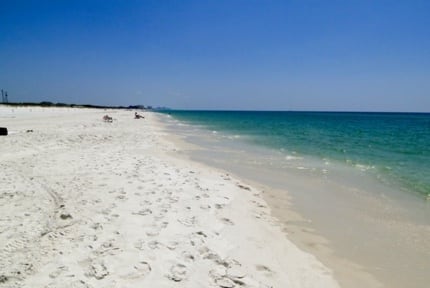 Destin Beaches
Category:
Beaches
Location:
Sources:
seascape-resort.com
,
hendersonparkinn.com
,
oceanreefresorts.com
,
jettyeast.com
Destin, Florida is a beach-lovers paradise located in northeast Florida in the area known as the Panhandle. Known for its abundant white sand beaches and beautiful golf courses, Destin is also a famed fishing location with waters full of fish. Destin is part of the Emerald Coast, a 100-mile series of beaches that winds through five counties. Distinctly different from the touristy area of Orlando or Miami's glitz, Destin provides visitors with a quieter side of Florida.
Seascape Resort Cam
A live feed positioned off the patio of the The Whale's Tail Beach Bar and Grill at Seascape Resort offers a sweeping view of the beach. Switching between two angles, this feed is available 24/7 and allows you to see current weather conditions, as well as how busy the beach is.