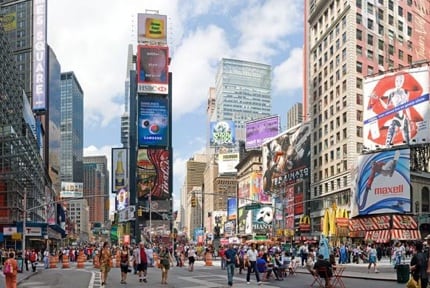 Times Square
Category:
Sights
Location:
USA
New York
Source:
earthcam.com
If you are in New York City, there is one place you must be at and that is Times Square. Times Square is actually a global meeting place with people from all over the world coming here to enjoy. Made famous from its New Year's countdown and busy streets, it is one of the most sought after place for visitors to New York from around the world.
Cam 1
Camera 1 gives you a full view of its busy streets and high foot traffic along the walkways. During festivities, you can get in on the action while viewing this camera.
Cam 2
Camera 2 gives you a view of Times Square from a different angle but is no less interesting to watch. It gives you a great idea of just how active the area is.
Both cameras are viewable night and day as the city lights brighten up the area to clarity. They are also a great way to view the weather and traffic in the area before visiting.