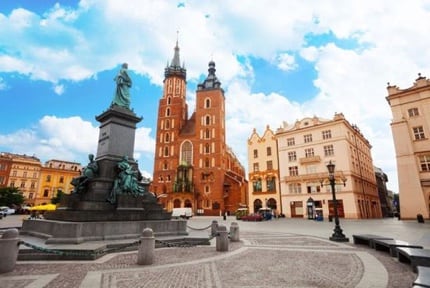 Krakow: Main Market Square
Category:
Cities
Location:
Source:
balticlivecam.com
The main market square located in Krakow Poland is an architectural historians dream come true. Filled with beautiful architectural wonders, such as the 14th-century Cloth Hall and the Basilica which still displays its metal restraints once used to punish flirtatious women, there are lots to do and see in this historical city. Krakow is also famous for St. Mary's tower ringing every hour an unusual church bell which sounds more like a bugle call.
This camera covers the main market area filled with merchant stalls selling their wares to shoppers. It sweeps across the area giving you a full view of the historical buildings with their rich history that surrounds the square. You can see the statue of the famous Polish author Adam Mickiewicz as it moves around the area. Get spectacular views of the city day or night with this live video stream.