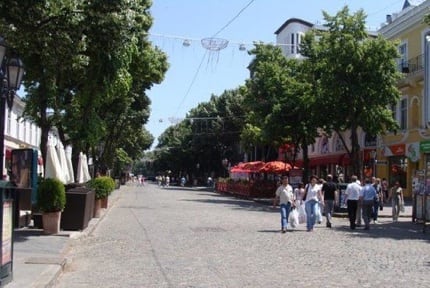 Odessa: Deribasovskaya Street
Category:
Cities
Location:
Ukraine
Odessa
Source:
youtube.com
A pedestrian walkway in Odessa Ukraine, Deribasovskaya Street was named after the first mayor of Odessa Jose de Ribas. This remarkable man helped to build the city of Odessa and naturally, the people decided to name the walkway that he once lived on after him.
The webcam covers the walkway with a backdrop of some of the city. Be sure to check out this camera on April 1st every year for the Festival of Humor, Humorina, celebrated since 1973. Watch live on streaming video as the procession moves along the street with hundreds of festival goers dressed in funny costumes for the day along with lively music. The street cam keeps you up to date with current weather conditions day and night.