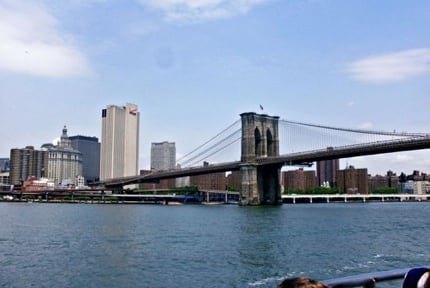 New York: East River
Category:
Cities
Location:
USA
New York
Source:
earthtv.com
One of the most miraculous and famous cities in the United States, everyone dreams of seeing this historic city at least once in their lives. From the Statue of Liberty to the Empire State building, there is much to see and do in this city that never sleeps. Thousands of visitors from around the world seek to experience this historic American city monthly and you can view it live from home without spending a dime.
Featured in hundreds of films, the East River is the location of this webcam trained on the downtown area of the city. You get a wonderful view of the amazing skyscrapers and high rises in this camera along with a view of the East River bridge (also known as the Brooklyn Bridge and/or the New York Bridge), New York's oldest suspension bridge completed in 1883, seen quite often in action movies such as Transformers: Revenge of the Fallen and The Siege.