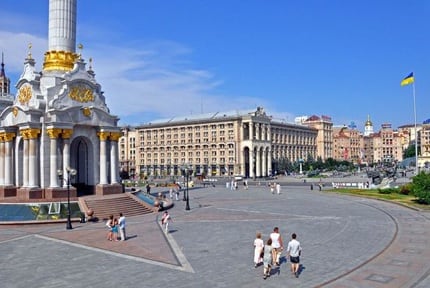 Kiev: Independence Square
Category:
Cities
Location:
Ukraine
Kiev
Source:
videoprobki.ua
Located on Khreshchatyk, Independence Square is the central square of Kiev. The area was built in the 1830s on the remains of the defensive walls. Independence Square is a place to visit mainly because of the numerous cultural events that are held in this area. Think of Times Square of New York and you will get a better picture.
Through this camera, you get to see all these cultural events live (Usually held on the weekends and holidays). Otherwise, on weekdays, it's basically the cars moving across the street or the pedestrians. If you love the hustle bustle of city life, you will actually enjoy that. Some of the adjacent historically prominent buildings are available for you to view through this camera as well.