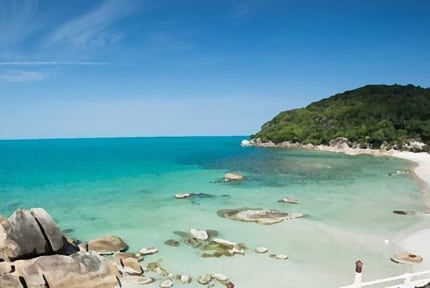 Thailand Beaches
Category:
Beaches
Location:
Thailand
Sources:
samuiwebcam.com
,
youtube.com
Thailand is known for its beautiful lush greenery and ocean views. Thousands of visitors per year visit this amazing little country for rest and relaxation in its many resorts and beaches that encompass the island.
Crystal Bay
This webcam is focused on Crystal Bay's Yacht club in Koh Samui. The bungalows are sitting near the beach sands surrounded by lush tropical forest and mountains.
W Koh Samui
This camera overlooks the lounge pool at the W Koh Samui hotel. You get a beautiful view of the ocean and mountains of Koh Samui Island, Thailand in the background.
Kata Beach Resort
This camera overlooks the pool of the Kata Beach Resort hotel with a beautiful view of the beach in the background. You can view the current weather conditions and activities of the resort or just observe the fun of the visitors.