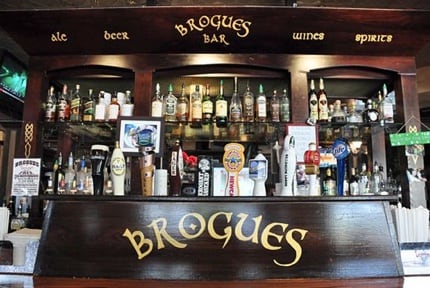 Brogues Downunder
Category:
Bars
Location:
USA
Lake Worth
Source:
broguesdownunder.com
A truly unique business founded in 1987 by Susan Schindler, this intereOne of Lake Worth Florida's best eating establishments, there is a great selection of delicious food and drinks available. This quaint little restaurant provides a cozy atmosphere with live entertainment and several large screen TV's to watch the latest sports events live. There is even a private room for social functions, call the restaurant for further information on booking and availability. A family friendly atmosphere with mouth-watering dishes from BBQ Ribs to Shepherd's Pie, this is one eatery you don't want to miss out on.
Bar Cam
The bar camera overlooks the main area of the restaurant with a view of the fireplace and social area. You have a full, clear view of one of their large screen TVs also. This is a great way to determine seating availability of the restaurant before visiting.
Stage Cam
The Stage camera overlooks the stage where live performances are held. Watch the entertainment for the night through this live feed. Visit the Brogues Downunder website for a view of their calendar of events for a list of the entertainment for the month.sting idea came about by accident. What started as a hunt for the perfect spot for a nightclub turned into a Laundry mat complete with a cafe for dining. Serving some of the best food in San Francisco, they even take-out available. Check out their website for more information on pricing and business hours. So if you are hungry but need to wash clothes, visit the Brainwash for a new experience.