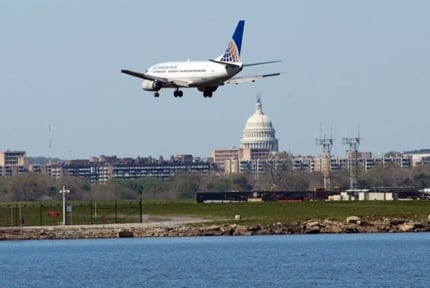 Reagan Washington National Airport
Category:
Airports
Location:
Source:
youtube.com
Become part of the energetic atmosphere of the Reagan National Airport in Washington, D.C. with these five live feeds. Welcoming some 24,000,000 passengers a year, the Reagan National Airport has four terminals and is located on the Potomac River.
Each feed shows you a different portion of the airport and runways. All available in high definition video, these cameras also provide live audio of radio chatter between the tower and aircrafts preparing to land and takeoff. Available day or night, you will be able to watch and listen as the airport goes through its busiest times to its quieter moments.