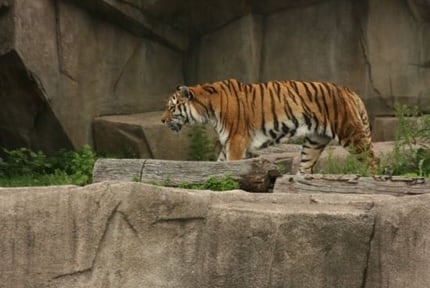 Milwaukee Zoo: Tigers
Category:
Animals
Location:
Source:
zooview.tv
The most prominent zoo in Wisconsin, the Milwaukee Zoo is famous for its wide variety of exotic animals from around the world. One of it's most popular exhibits would have to be the tiger habitat which attracts thousands of visitors every year. The royal beauty of this deadly force demands attention and awe of all who see them, making them a must-see for all.
You get a spectacular view of these majestic creatures from this camera that covers the main area of their enclosure. Watch as they interact with one another while frolicking and playing about in their home, carefree of the worries of the living in the wild. Best viewing time is during daylight hours while the zoo is still open.