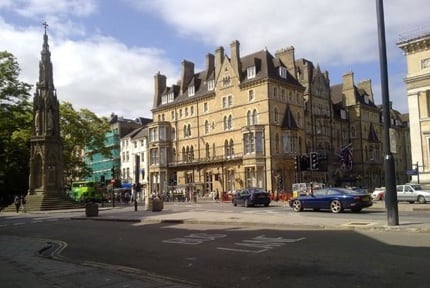 Martyrs Memorial, Oxford
Category:
Sights
Location:
Source:
oii.ox.ac.uk
Located at the intersection of Beaumont Street, St. Giles and Magdalen Street, the Martyrs Memorial is a stone building which commemorates the 16th century Oxford martyrs. The building was completed in 1843. The Victorian Gothic structure has been followed while building the same and there are 3 statues of Nicholas Ridley, Thomas Cranmer, and Hugh Latimer. All these statues were built by Henry Weekes.
The camera is actually set at the memorial building and thereby showing you a clear view of the adjacent street, all the moving vehicles and also passersby. This is a busy intersection where you will very easily find tourists roaming. Apart from that, different cultural events are held here on a regular basis as well. During nighttime, the streets are illuminated, creating a spectacular view for you to see.