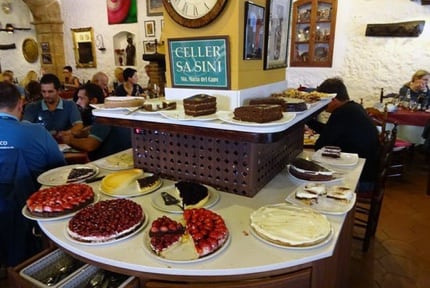 Celler Sa Sini Pizzeria
Category:
Bars
Location:
Source:
cellersasini.net
In the charming municipality of Santa Maria del Camí in Mallorca, Spain is the Celler Sa Sini Pizzeria. The pretty little market town is known for its selection of cafes and restaurants and attracts wine connoisseurs and those looking to experience the quiet space of life in a sleepy, Mallorcan town. Considered one of the best restaurants in town, Celler Sa Sini Pizzeria is a taste of authentic Mallorca.
Positioned to take in the dining room floor, this webcam provides viewers with a live feed of staff and diners enjoying their meal, and people entering and exiting the restaurant. The restaurant features typical Mallorcan décor of whitewashed stone walls and terracotta floors and an impressive desserts table. The feed is live and available even when the restaurant is closed. To see the action, check the restaurant's opening hours.