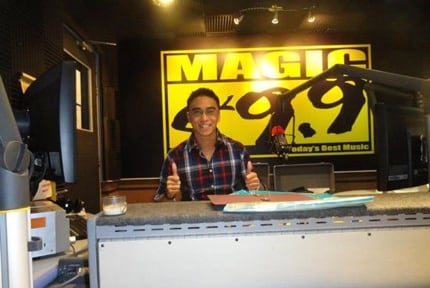 Magic 89.9 Radio Philippines
Category:
Other
Location:
Philippines
Mandaluyong City
Source:
magic899.fm
One of the most popular pop radio stations in the Philippines, Magic 89.9 FM radio reveals all via webcam for the world to see. Watch the antics occur while listening to your favorite shows, giving you the full experience as you listen to some of your favorite pop hits.
Two cameras occupy the station. The first is situated in a bird's eye view of the DJ booth so that you can view personalities such as Nikko Ramos and Slick Rick as they bring you the latest and greatest in news, sports, weather, and of course music.
The second camera faces the opposite side of the DJ booth allowing you to get a full vision of the station. You can observe their celebrity guest as they are being interviewed or watch as the radio personalities interact with one another. Both cameras run 24 hours a day, 7 days a week, so you'll never miss a beat.