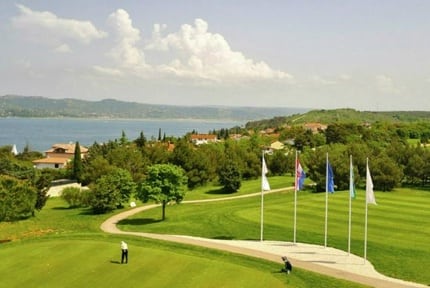 Adriatic Golf Course
Category:
Other
Location:
Croatia
Savudrija
Source:
whatsupcams.com
The Adriatic Golf Course in the Skiper Resort is a 80 acre professional golf course with a natural landscape that makes this course a challenge for any level golfer. This 18 hole course has a par of 72 and provides 5 tee-off positions at every hole. Each section of the course is identified by the terrain that they occupy such as the Vineyard, Sea View, and Monster.
The camera is focused on the Sea View part of the course showing hole 3. In the background you can observe the Austrian Alps and the Mediterranean Sea along with views of the Savudija Village. The webcam is available 24 hours a day, 7 days a week, but views are only available during daylight hours. Current weather conditions are visibly seen in this live stream, so check it out before visiting.