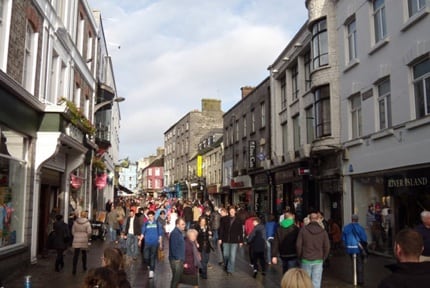 Galway: Latin Quarter
Category:
Cities
Location:
Source:
thecladdagh.com
This the main hub of Galway Ireland. Filled with restaurants, shops, pubs, street performers, and so much more. It is also the location of one of Irelands most iconic historical buildings, the Lynch Castle. Completely pedestrian, you will never see a vehicle transverse its brick covered roads.
Watch daily as pedestrians mill through the various stores along the street. Night views are just as clear as the day views due to the city street and shop lights that brighten the area. This camera is brought to you by Claddagh Jewelers and is facing straight down Shop Street.