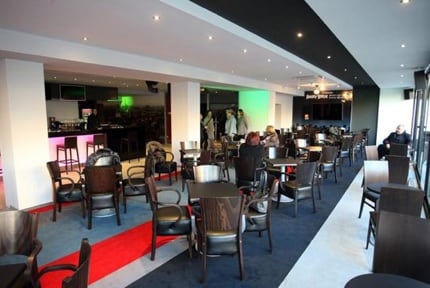 Ritam Grada Caffe Bar
Category:
Bars
Location:
Source:
ritamgrada.hr
Ritam Grada Caffe Bar is a popular night spot in Zagreb Croatia for both locals and tourist alike. Full of class down to the white linen tables, Ritam offers a great lineup of music, dancing, drinks and social fun. What is interesting about the Ritam Grada is that it is not owned by a single owner.
The cafe is owned by a conglomeration of organizations such as Samsung and Julius Meinl which share in the profits of this establishment. They offer many different avenues within this one place from dining to a social gathering area to live music and dancing. There is no place like it in the world.