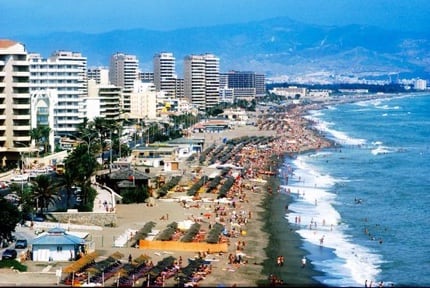 Spain Beaches
Category:
Beaches
Location:
Spain
Source:
whatsupcams.com
Spain is a beautiful nation and beaches of this European country are particularly popular among tourists. This page has cameras set at four famous beaches of Spain: Lloret, Cadiz, Las Palmas and Fuengirola. So, if you haven't been able to visit Spain yet, don't worry, these cameras should help you out.
Cadiz
The camera at Cadiz shows the quiet beach life. You can see skies far away, the tides slammed across the beach and all the trees across the beach – all of it creating a view to relish.
Fuengirola
The camera at Fuengirola gives you picture of a busy beach life – a wide view of sea, along with the adjacent streets and hotels.
Lloret
The camera at Lloret shows you Blue Ocean, along with a host of tourists. You will also see the hotels close to the beach and bushes at a distance.
Las Palmas
The beauty of Las Palmas is captured with 2 cameras, the first one creating a magnificent view showing blue sea with mountains right at the same frame. The other focuses more on the beauty of the waves and beach.