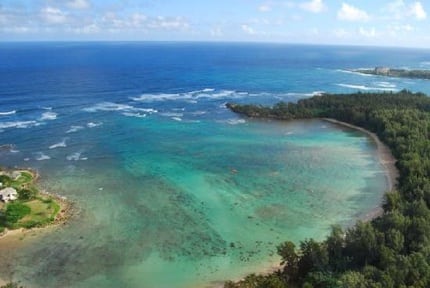 Hawaiian Islands
Category:
Beaches
Location:
USA
Source:
explore.org
The most famous and sought after vacation spot in the world is not available to view live on streaming video. Hawaii is known for its tropical beauty and gnarly ocean waves giving tourist from around the world a memorable experience.
Turtle Bay: West
Located high, the Turtle Bay West camera covers the west side of the Turtle Bay beach. The cam randomly switches scenes as the camera is visitor controlled from the main site.
Turtle Bay: East
The Turtle Bay East camera covers the east side of the Turtle Bay beach with gorgeous views of the ocean water breaking against the shore.
Pipeline
One of Hawaii's most famous beaches the Pipeline is known from its massive waves and a target for even pro surfers. This camera covers the "pipe" and gives you a great view of the surfers as they master the waves.
Waimea Bay
Watch the beauty and grace of the ocean waves from home with this camera. During peak seasons you can see tourist and locals enjoy a day in the sun on this beautiful beach.
All cameras provide a great view of the weather and wave status around the beach areas. Take a look before visiting for the best possible experience.