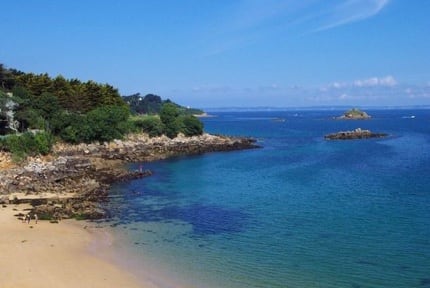 France Beaches
Category:
Beaches
Location:
France
Source:
youtube.com
The French Riviera is popularly known around the world but little is spoken of the amazing beaches along the French coast. Many around the world, however, know of the beauty of these incredible places and now you can too.
Douranenez
Located just across the sands, the Douarnenez camera gives you an incredible view of the ocean front. You get to enjoy the serene view of the sea as it laps against the sandy shore.
Saint-Jouin-Bruneval
The Saint-Jouin-Bruneval camera has a much clearer view of the tides as the move in and out. This is a very relaxing view of the sea for anyone to enjoy.
Trouville-sur-Mer
If you enjoy watching others having their fun in the sun, this is the camera for you. The Trouville-sur-Mer webcam gives you a wide view of the beach front where visitors enjoy their day.
Audierne
The Audierne camera is a relaxing viewing of the sea and boating docks. A very relaxing live feed if you just want to kick back and enjoy the scenery.
Saint-Barth
The Saint-Barth camera covers the Saint-Barth Beach area. Located high up you get a full view of the ocean and the recreational area.
All cameras give you a clear view of the current weather in each area. Be sure to check out these live feeds before you take a trip down so that you are aware of the conditions.