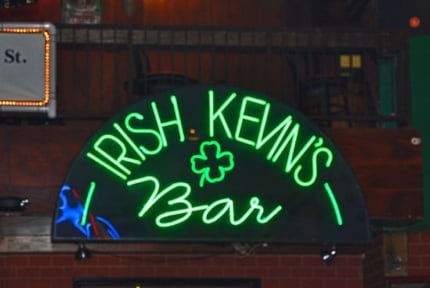 Irish Kevin's Bar
Category:
Bars
Location:
USA
Key West
Source:
irishkevins.com
Irish Kevin's Bar, located in Keywest, Florida, is a popular hot spot for entertainment and fun. Open from 10 AM to 3 AM, Monday – Sunday, the bar host live entertainment daily for its patrons. Enjoy the lively atmosphere and free entertainment from the comfort of your own home through this live stream day or night.
Bar Cam
The bar camera covers the bar and part of the seating area. Check out the occupancy before visiting through this live feed. Part of the stage can be seen through this webcam also, so you can enjoy the entertainment for the night.
Stage Cam
This direct feed brings you live entertainment. Focused directly on the stage watch as the performers entertain the audience with their amazing music. Best if viewed during bar hours. Check here for their entertainment schedule before viewing this camera.
Street Cam
Curious about weather conditions and street traffic on Duval street? This camera covers the street area in front of the bar giving you a clear view of everything that is going on in the area. This live feed is available day and night with good visibility.