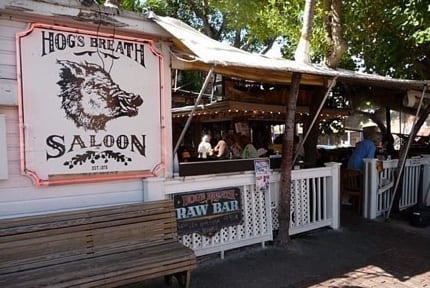 Hog's Breath Saloon
Category:
Bars
Location:
USA
Key West
Source:
hogsbreath.com
Key West is undoubtedly one of the most beautiful places in Florida. If you have visited Key West and did not stop by the Hog's Breath Saloon, you do not know what you are missing. Visiting Hog's Breath Saloon is an experience of a lifetime that everyone should get a chance to indulge. Opened for more than 25 years, the saloon is a must see establishment when visiting.
Bar Cam
The bar camera covers the main bar and entrance. Watch as the patrons enjoy their drinks and see live the occupancy of the bar before visiting.
Raw Bar Cam
This camera is sitting high near the end of the bar. You can watch the bar's live performances daily with this feed and the crowd's interactions.
Stage Cam
This camera is focused straight on the performers. Watch as they perform live for your viewing pleasure. Watch performers such as the Joel Nelson and Sister Funk as they put on their performances for the crowd.