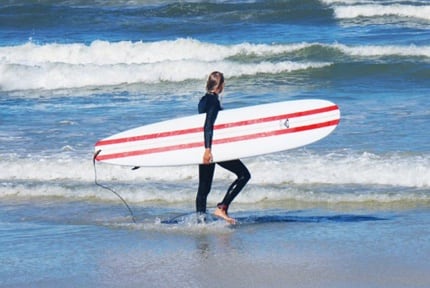 Hart Beach Surfschool
Category:
Water
Location:
Netherlands
Scheveningen
Source:
hartbeach.nl
Opened in 1984, Hart Beach Surf School, located in Scheveningen, was Netherland's first surf school located on Hart Beach. Over time, the surf school has grown to include a shopping attraction for all beach related activities; a cafe; surf school; language school for Spanish, German, French, & English; and a events hotspot for bachelor parties, etc. Visit their website at www.hartbeach.nl for more information on hours of operation and services.
Check weather and wave conditions in this live stream of Hart Beach's surfing hotspot in Scheveningen Netherland. You get a full view of the ocean surf through this beach camera. Available during daylight hours, there is no visibility of the beach at night.