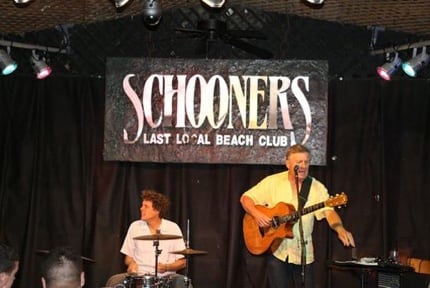 Schooners Hill Bar
Category:
Bars
Location:
USA
Panama City
Source:
schooners.com
One of the most famous bars in Panama City, Schooners Hill Bar is known for the lively crowd, good food, variety of drinks, and the overall atmosphere. If you enjoy the buzz of a bar but unable to visit, this webcam gives you the full experience without the crowd.
This camera pretty much captures it all. Watch live as patrons enjoy their food and drink while they interact with one another. You can see the current occupancy of the bar through this live feed before visiting.
Note: This camera does go down from time to time. If down, please return at a later time to see if it is available.